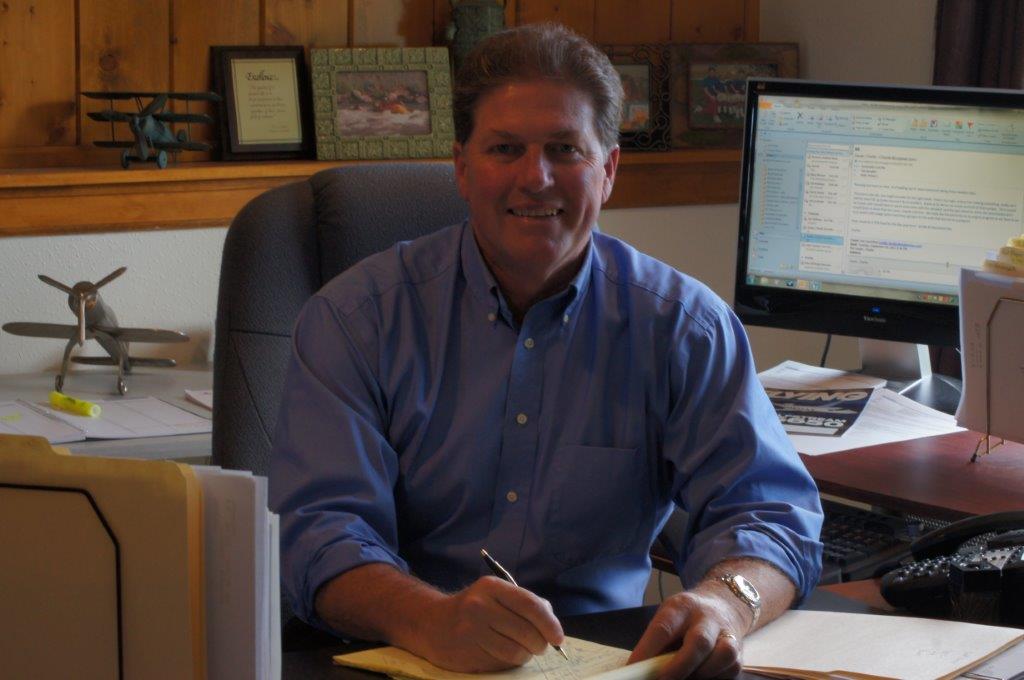 Dan Garzelloni established Mile High Finance in 1993. He is the current owner and is now in his 24th year helping Aircraft Buyers purchase aircraft via financing, for personal use as well as business use. Dan will educate you on the finance process and all the different options available through the different lenders he is associated with. His unique approach is to combine his Knowledge of Aircraft, relationships with lenders and overall management style to work with not only buyers, but sellers, insurance companies and title companies to help get the sale completed quickly and efficiently.
His aviation experience started at a very young age. Not only is Dan a lifetime aviation enthusiast, he is a licensed Pilot and stays current flying single engine aircraft for pleasure and business. Dan also worked for a full service FBO/Piper Dealer in the mid seventies. Calling Mile High is the same as calling several different lenders. Save time and money by working with a broker that is experienced, knowledgeable, has the best relationships with lenders and is highly motivated to get you in the aircraft that makes sense for your mission.
Dan is a Graduate of Western Michigan University's Business School with a degree in Marketing, a Minor in General Business and Finance.

Over 23 Years in The Aircraft Finance Business
Mile High Finance Corp. has been providing aircraft loans for personal as well as corporate clients for over 24 years. Aircraft financing is our only business and we intend to be here for the long haul.
Our clients don't have the time to call multiple lenders to get quotes on financing their aircraft. That is our expertise. We do the work involved while our clients do what they need to do, whether it be attending to their business or spending quality time with their families. There are several Aircraft Loan and Lease Programs available through the many Lenders we are affiliated with. After discussing financing options with you, we will place the loan request with the lender that best matches your personal needs. We are involved in the loan process from start to finish, thereby insuring a smooth, hassle-free transaction. The Lenders handle all the paperwork from loan documentation and title search to filing the necessary documentation with the FAA making the process effortless for you.
Mile High Finance Corp. does much more than just financing. With our extensive knowledge of the aviation industry, we can refer you to some of the best aircraft sales organizations and insurance companies in the industry. We can also help you locate a reputable maintenance shop for the very important pre-buy inspection. If there are any problems with the title search, Mile High Finance will go to work for you to clear those up as quickly as possible. This is truly a one-stop-shop! We promise you personalized service and a commitment to detail. You can rest assured you will get informed, professional service when you deal with Mile High.